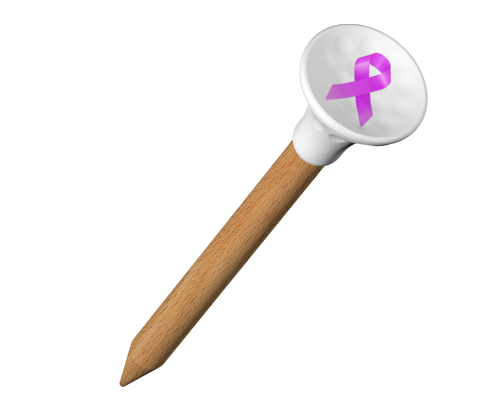 Charity »
The annual sale of our golftees is also dedicated with a charitable story.
It is not just our concern to offer a quality product for our customers and partners, even more we are interested to help people who are in difficult financial life situations or health problems and give them a better possibility for a convenient future. This philosophy is visualized in our partnership witrh LADIES 4 LADIES and the idea of a charity image "I love TWiNTEE -
#pinkribbon
"
. Since the start of this project to help woman who are infected by cancer, we are supported tournaments in Switzerland and are proud to provide a helping hand. Together with "Krebsliga Schweiz", the organization is doing a fabolous job in organizing tournament for LADIES for LADIES.
Through the sale from the golf tee with the logo of "I love TWiNTEE -
#pinkribbon
" we are creating a nice amout, which will be given in a straight way to this project, and should be used only to support their needs. The company itself proviodes tournament give awazy for every tournament location and causes a smile on peoples faces. Please help also, give away or play
TWiNTEE
...