About the TWiNTEE #golftee
A new era in golf technology and performance! The patented trendy golf tee innovation of wood and plastic combines the advantages of both materials.
The following features of the #TWiNTEE will convince:
+ traditional look with modern technology 

Wooden golf tees have been used over centuries in golfsport. The vision was to create a golf tee that keeps its old fashion look, but is up to date with the new state of the art of golf industry. Modern injection moulding technology combines a wooden base with a top out of leading golf ball cover material. 
+ high quality biobased materials 
 The bottom of TWiNTEE is a high quality wood with better rigidity/ toughness ratio for more good shots. The top material is much more flexibel and softer to give the hybrid golf tee its luxury standard. The use of leading golf ball cover material confirms this standard. Further developements of IB STEINER strengthen the usage of biobased materials for TWiNTEE components.
+ longer lifetime compared to conventional golf tees
 Quality and hybrid design of TWiNTEE creates a longer lifetime compared to conventinal wooden tees. Little deformation on the head are not visible and do not distract the stable lay of any ball on the golf tee. The feature of a bigger top is very helpful under rough weather conditions and creates more space for a better look of your  logos.  
+ 3 different lengths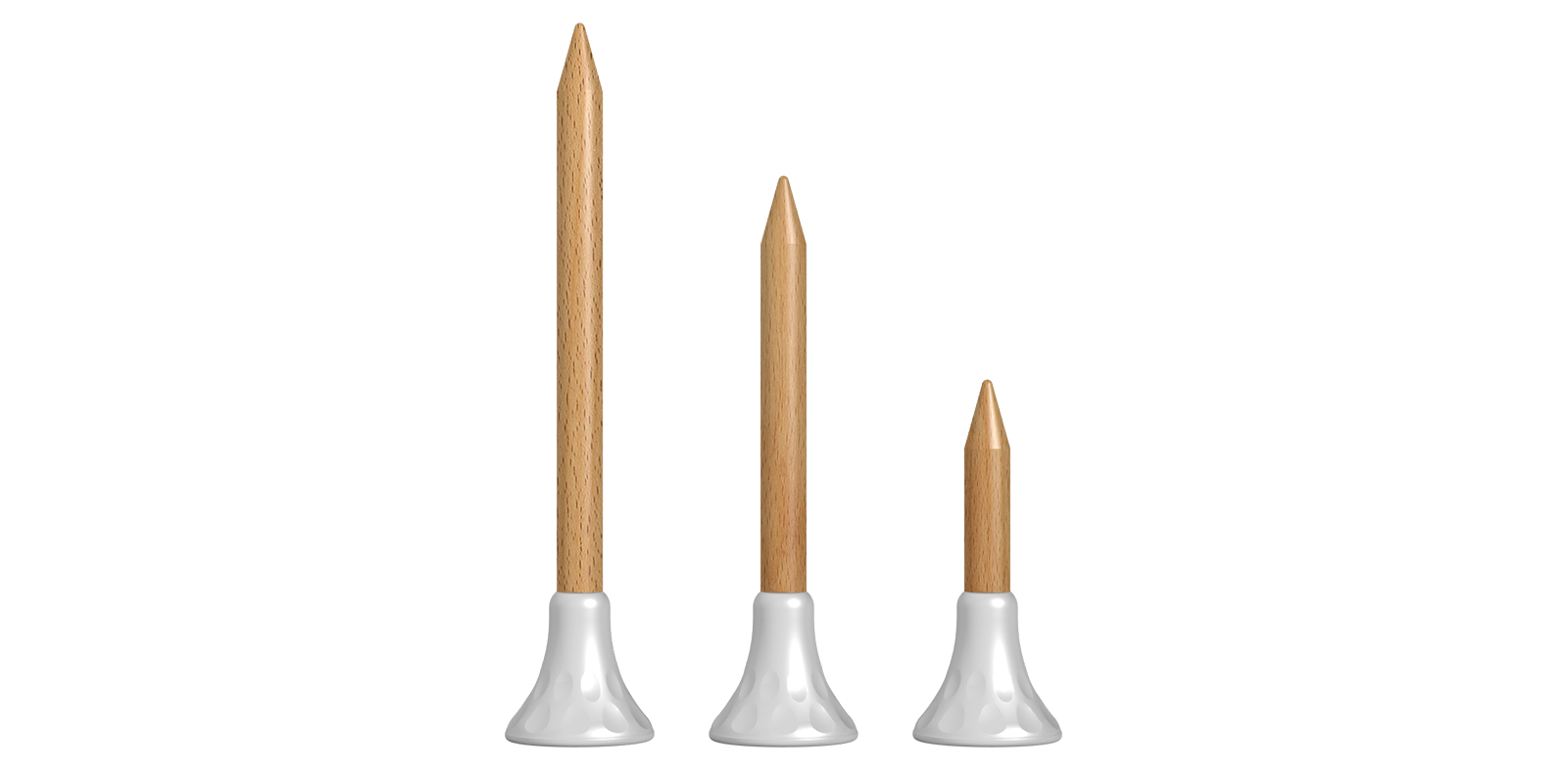 For any situation and any club in your bag, TWiNTEE provides the perfekt golf tee! 3 different lengths are making sure that you always get the right feeling in your pre-shot routine and in the end a better strike of the ball. We recommend 70 mm for high ballflights and drivers, 55 mm for smaller drivers and lower ball flight and 35 mm for irons and woods. 
+ head feels like leading golf balls do
 A great golf shot often begins with a great feeling of teeing up a golf ball. With this hybrid golf tee you will get this feeling more often, as it is designed with a gentle head for the perfect fit in combination with the ball in your hand. The radius on the head is designed for golf ball geometries that conforms to USGA and R&A rules! Try it now ...
+ brandable and customizable with any kind of logo
 Like common for golf balls it is possible to print any kind of logo on top of the golf tee in same quality and look. TWiNTEE can be customized and personalized regarding your wishes and imagination. Your logo or image simply should be available in high quality print format (JPEG, EPS or AI). All official colour codes, such as PANTONE® are supported. This branding can also be continued in packaging, to full fill a ideal company gift for example. Create your personal TWiNTEE preview here ...
Special Edition: On request we can realize via Edelraster, a company located close to us in Weißkirchen, that your e.g. website address is lasered into the side of the shaft of TWiNTEE. This personalized labeling will last the whole product livetime and can be clearly seen and felt. There is no abrasion, the engraving is very resistend and gives an already unique golf tee an exclusive look.

» TWiNTEE is a high quality product that conforms to USGA and R&A rules and guidelines. «
+ TWiNTEE Colour
It's also possible to produce our TWiNTEE Colour in a lot of different colours. Choose your favourite one and let uns know, we will try to realize your wishes and produce the perfekt merchandising product for you. For this hybrid product we do branding in black, white, grey or golden colour on top - if you are interested or have got questions, feel welcome to get in touch with us! Thanks for you interest in TWiNTEE, play well ...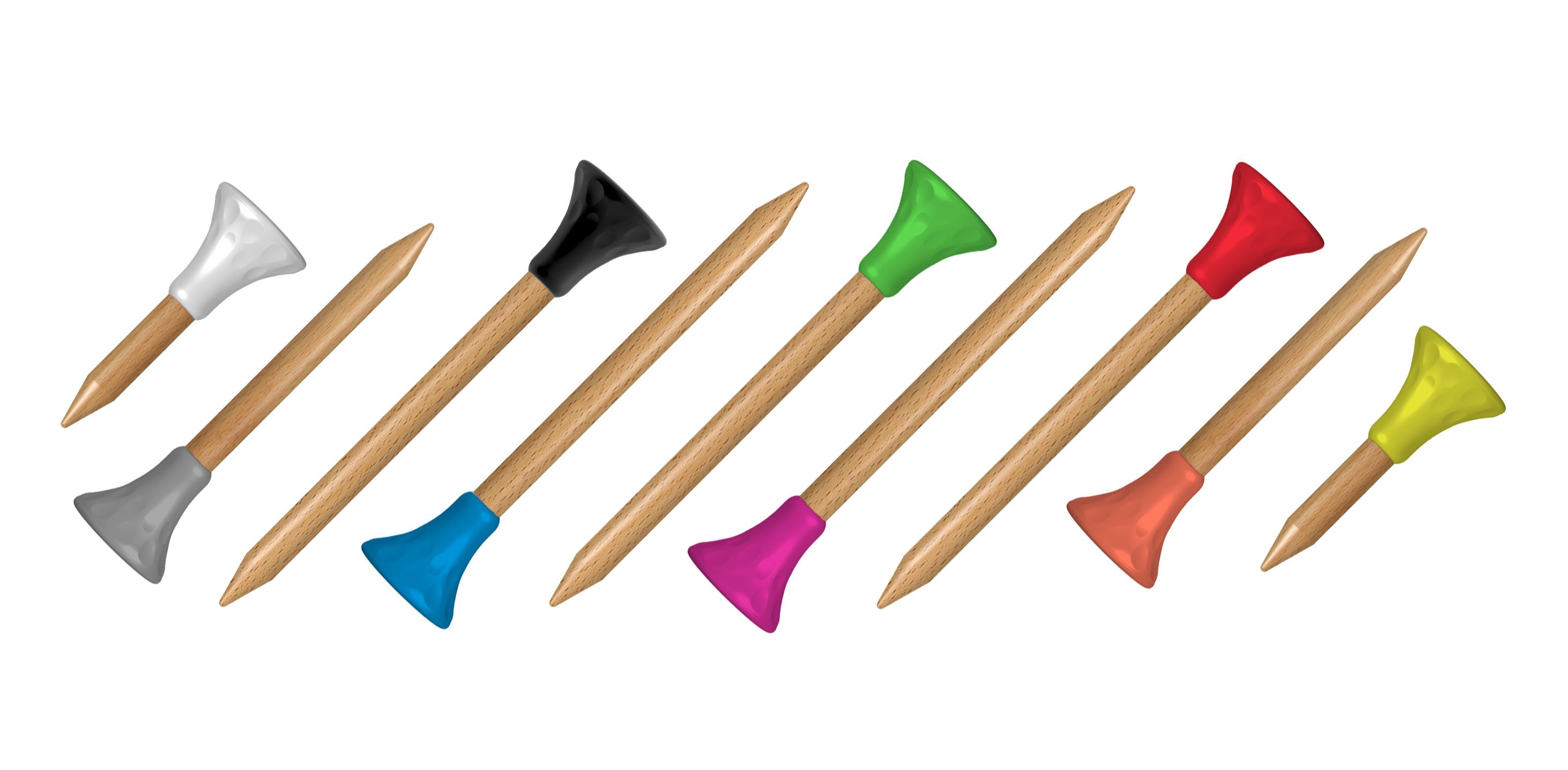 The COMPANY and
KNOW-HOW behind it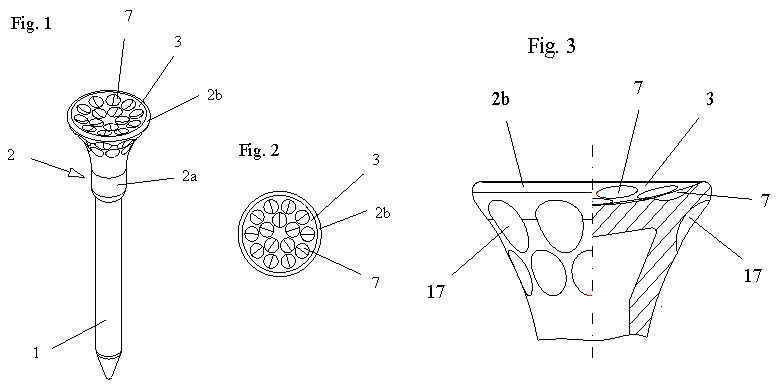 INNOVATION, COMPETENCE and STATUS OF EXPERTS are the three characteristics that distinguish the HYBRID COMPOSITE PRODUCTS GmbH. This austrian company is behind the development and production of the high-tech product TWiNTEE. We are a young, dynamic company that can respond flexibly to the market to meet your needs. Supported by the expertise and experience of IB STEINER, we implement products quickly and efficiently, with superior features. HYBRID COMPOSITE PRODUCTS GmbH is setting trends and places special emphasis on quality and product performance. Using the example of wood-plastic product TWiNTEE, this is impressively demonstrated. For more information, please visit our website ... www.hcp0.com